Description:
The fruit and vegetable splitter uses stainless steel blades to cut and divide the ingredients evenly, and it is strong and sharp without damaging the fiber tissue of the food. According to the size of the ingredients, the corresponding guide mold can be adjusted to make the production process safer. The cutting speed is fast, the output is large, the cutting effect is good, the operation is simple, and it is easy to clean and maintain, which can meet the production needs of customers!
Main Parameter:
Voltage: 220 / 380V
Number of blades: 4
Machine material: stainless steel
Show Detail:
Feed Inlet ↓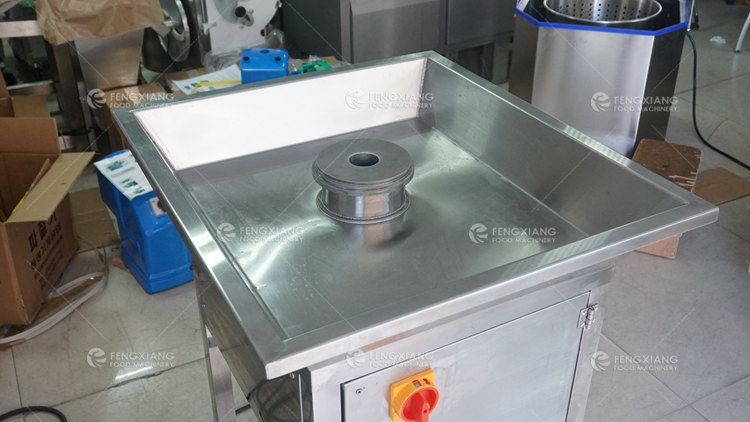 Fruit and vegetable flapper switch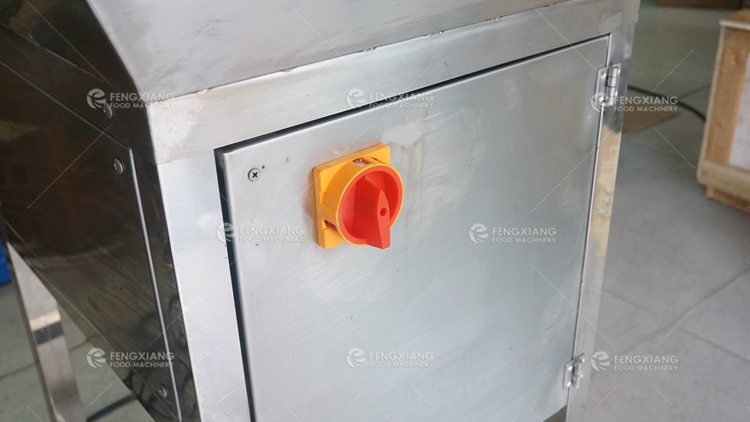 High-quality stainless steel blade, cut across the wire.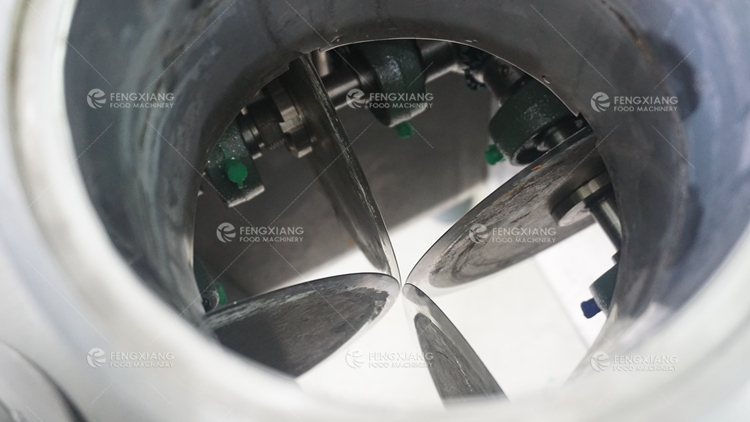 Equipped with different size guide molds, the position of the fixed material is accurately divided evenly.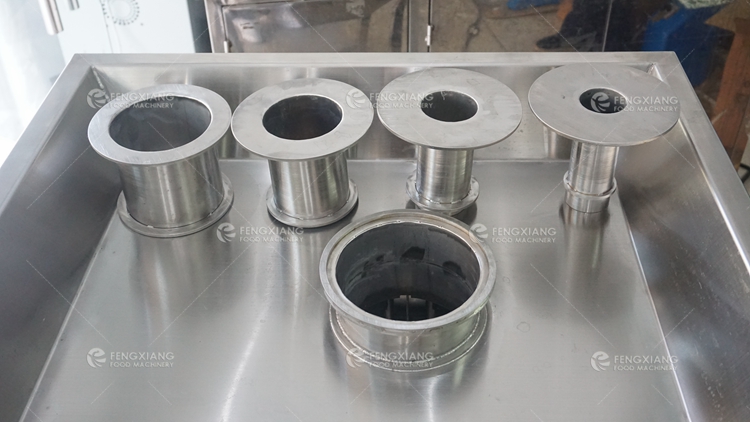 Application:
The fruit and vegetable splitting machine can cut cucumbers, eggplants, radishes, zucchini, sweet potatoes, baby vegetables, cabbages and other vegetables and fruits into strips and split the leaves. Suitable for central kitchen, Tuanshan, canning factory, quick freezing factory, dry food processing, agricultural product processing, food processing factory, school restaurant and other places.
⇒Raw materials before opening
(eggplant, potato, sweet potato, cabbage, cucumber, radish)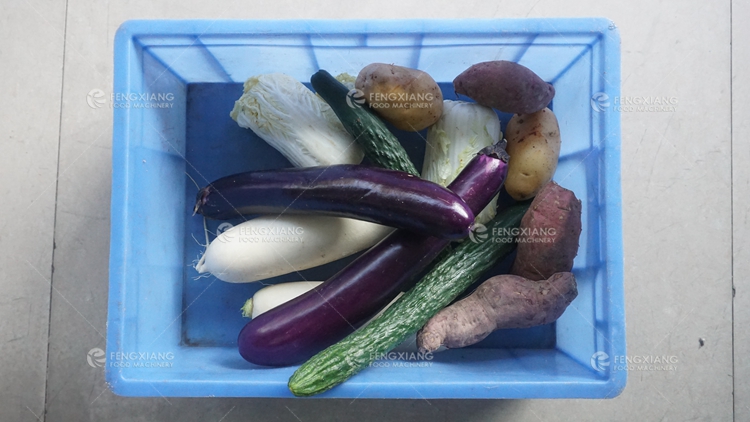 ⇒Finished product display after cutting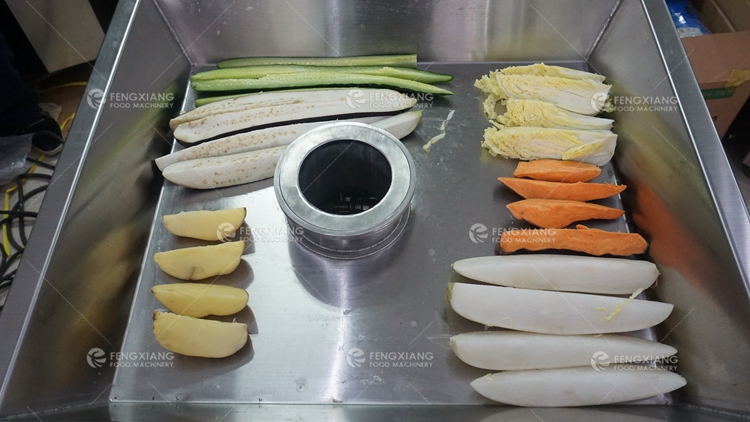 Feature:
1. Fully automatic, low noise, high production efficiency and significant energy saving effect.
2. Made of high-quality stainless steel, which is resistant to corrosion and strong, and meets food safety standards.
3. The design of the splitter is simple, and the cutting size can be customized according to requirements, and it can be cut into 4, 6, 8, 12 and other parts.
4. The machine has a compact structure, stable performance, time and power saving, and can meet the requirements of food processing plants.