Description:
The double-track chicken breast opener is a special equipment for cutting chicken breast. The chicken sliced meat sliced slicer can cut sliced meat and slice, suitable for processing tenderloin slices, kebabs, chicken chops, beef slices, and snowflake chicken. Slices of products such as willow and boneless chicken can also be used to make steaks, chicken chops, duck chops, salmon and other products. The fuselage design double track conveyor belt slicing, can process meat products on both sides at the same time, improving work efficiency and output, saving labor and cost.
Main Parameter:
Conveyor belt width: 2*160mm (dual channel);
Conveyor speed:3~18m/min;
Maximum product cutting width: 130mm;
Cutting thickness: 2~50mm;
Cutting speed: 120pcs/min;
Power: 1.7kw;
Input / output height: 1050 ~ 50mm;
Dimensions: 2100*1300*1300mm
♦ Fresh chicken breast meat is cut horizontally, the cutting thickness is accurate, and the cutting surface is smooth;
♦ Single channel operation, convenient and fast, easy to operate, cutting specifications can be adjusted;
♦ Can achieve multi-layer cutting, greatly improve the utilization of meat, and the weight of each layer can be controlled;
♦ The whole machine is made of 304 stainless steel and food grade plastic, which meets food safety standards and has a long service life.
♦ The use of imported electrical components, the whole machine is waterproof, can be charged with electricity.
♦ Double feeding, high output 120piece / min.
Product Detail: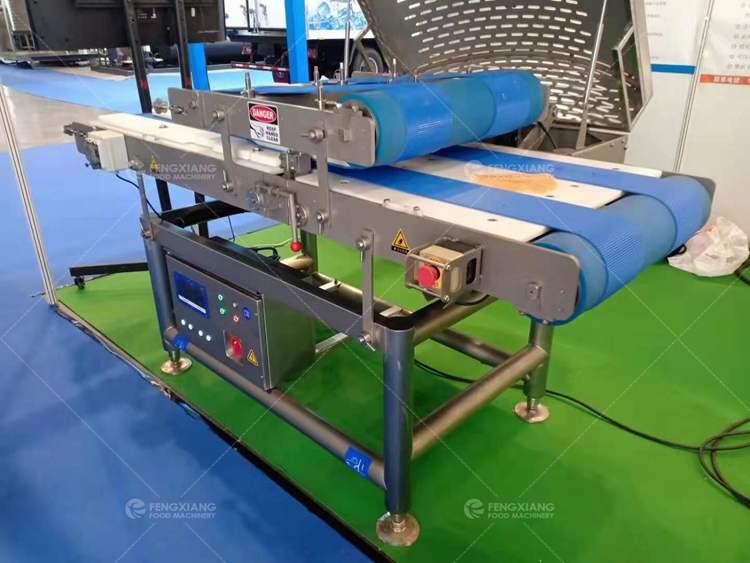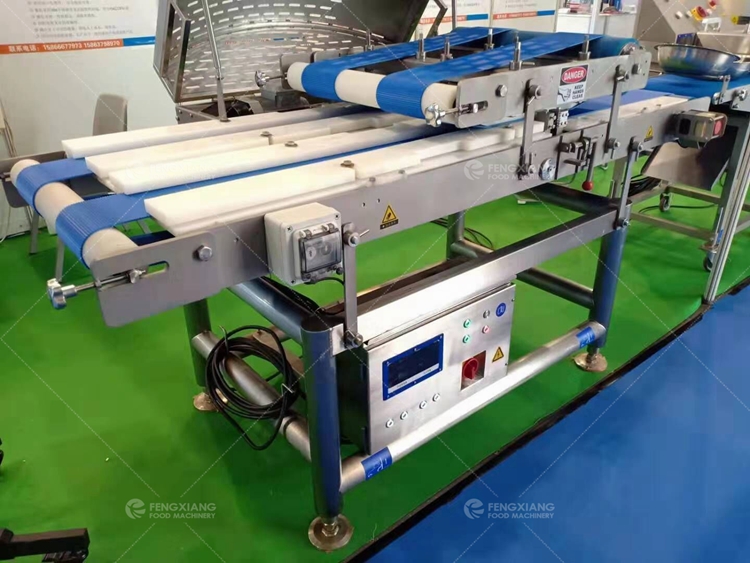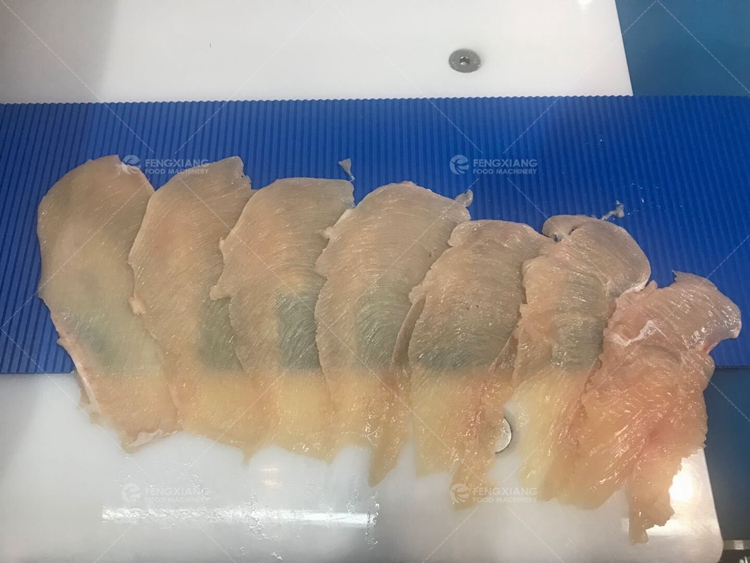 Working Video: