Description:
1. This machine can transport all kinds of materials, can transport all kinds of bulk materials, and can also be used for cargo transportation of cashiers in large supermarkets.
2, transport PVC, PU and other materials, in addition to the transport of ordinary materials, but also to meet the special requirements of oil, corrosion, anti-static and other materials.
3, the use of special food-grade conveyor belts, can meet the requirements of food, pharmaceutical, daily chemical and other industries.
4, the transmission is stable, there is no relative movement between the material and the conveyor belt, which can avoid damage to the material.
5. Compared with other conveyors, it has low noise and is suitable for occasions where the working environment is relatively quiet.
6. Simple structure, easy maintenance, low energy consumption and low cost of use.
Parameter:
Model: TX-1 Voltage: 220V/380V
Size: Customizable Transportation speed: adjustable speed
Power: 0.25KW Transportation direction: can be reversed

Detail:
Curved conveyors are used in a wide range of applications and can be used in connection with production lines to transport materials to the next step.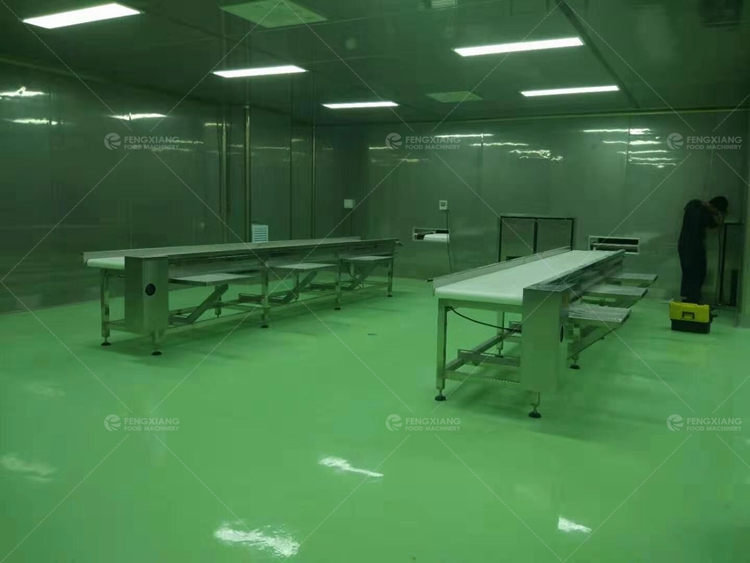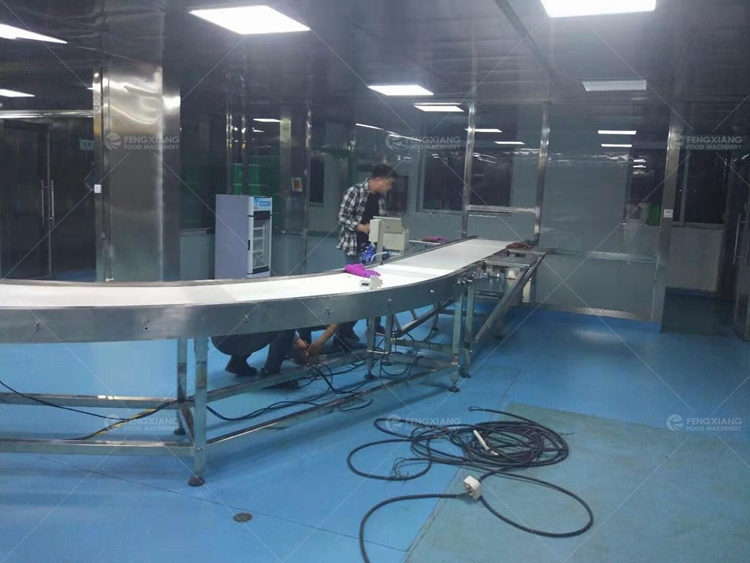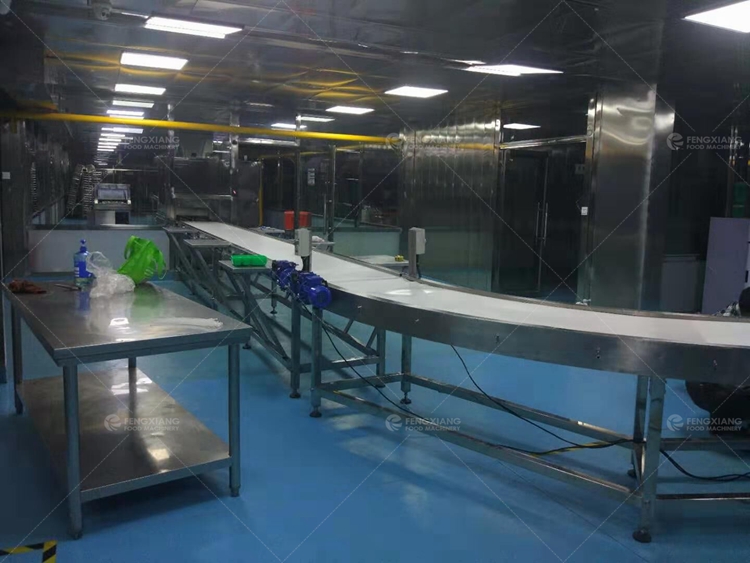 The meal line is on the job site, and the staff distributes meals on the transport machine in an orderly manner.