Description:
The vibrating screen is a high-precision powder screening equipment with low noise and high efficiency. It takes only 3-5 minutes to replace the screen. The fully enclosed structure is suitable for screening filters for grain, flour, mucilage and other materials. The circular vibrating screen uses a vertical motor as a vibration source, and an eccentric hammer is mounted at both ends of the motor and the rotational motion of the motor is mounted as a horizontal, vertical, oblique three-dimensional motion, and then the motion is transmitted to the screen surface. Adjust the upper and lower ends of the phase angle to change the trajectory of the screen surface.
Parameter:
Dimension:1100 * 800 * 600
Sieve Diameter:800mm
Number of Layers:1-4
Rotating Speed:1500r/min
Power:220/380V
Feature:
1) More efficient, sophisticated design, duration, any powder and mucus are suitable for use.
2) Easy to replace the washing cloth, easy to operate and easy to clean.
3) Do not block the screen without power flying, and the filter size of the powder should be between 500 mesh or 0.028 mm.
4) Exhaust impurities and coarse materials and run continuously.
5) Small size and easy to move.
6) The number of layers on the screen is approximately 4 layers.
7) The vibrating screen can be customized.
Detail:
Inlet Port ↓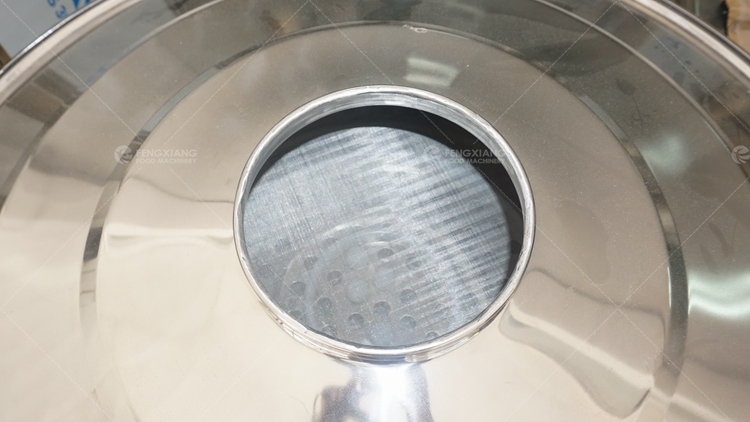 Multi-purpose machine: powder subdivision, solid-liquid separation, impurity removal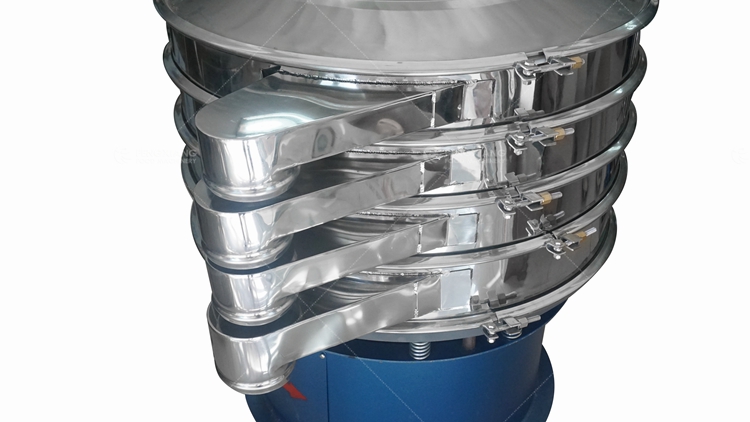 Cleaning device: effective cleaning by friction between balls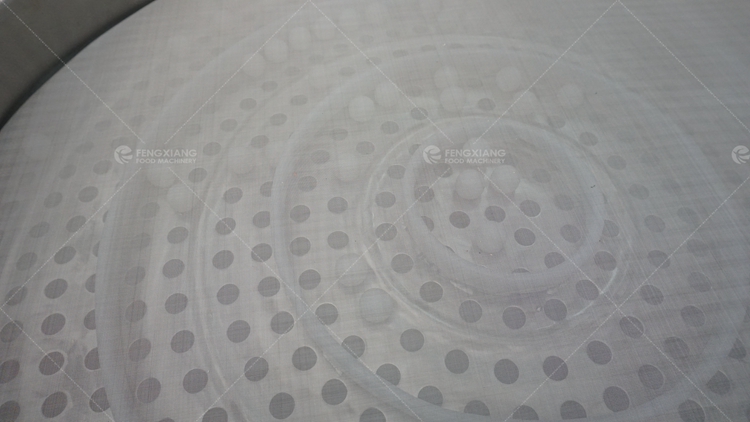 After filtering and grading, the material is discharged from the side 28mm small opening
Application:
Chemical industry: resins, pigments, industrial drugs, cosmetics, coatings, Chinese medicine powder, etc.
Food industry: sugar powder, starch, salt, rice flour, milk powder, soy milk, egg powder, soy, syrup, etc.
Social pollution settings: waste oil, wastewater, dyed wastewater, detergent additives, activated carbon, etc.
Metallurgy mining industry: aluminum powder, copper powder, ore alloy powder, electrode powder, manganese dioxide, copper powder, electromagnetic material, friction powder, refractory material, kaolin, lime, alumina, heavy calcium carbonate, quartz.