Description:
Potato cleaning and peeling machine is mainly used for peeling and cleaning of potatoes, sweet potatoes, taro, carrots and other stem vegetables. The elevator automatically transports potatoes to the peeling machine. The friction generated by centrifugal rotation is used to peel the potatoes skin. It is an advanced fruit and vegetable cleaning and peeling equipment.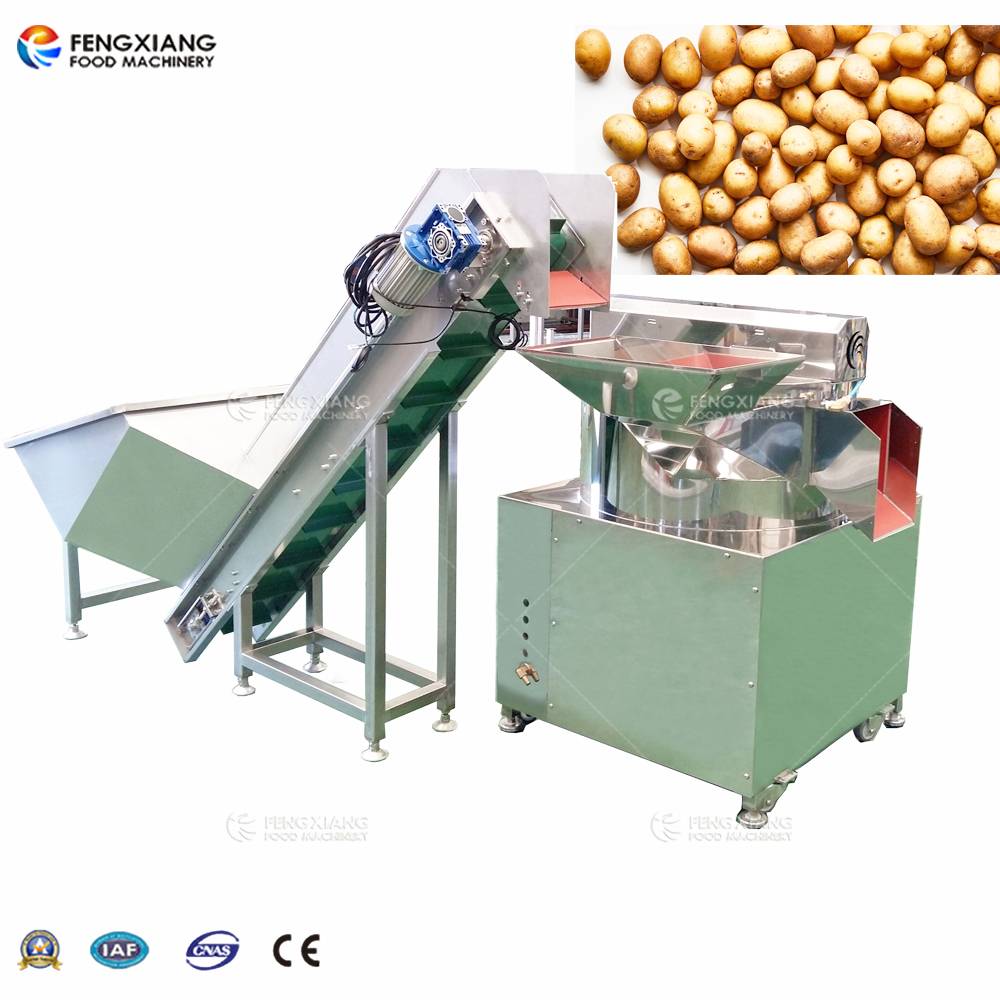 Main Parameter:
| | | | | | |
| --- | --- | --- | --- | --- | --- |
| Area | Voltage | Capacity | Peeling Rate | Lifting Machine Power | Peeler Machine Power |
| 3500*1700mm | 380V | 300-350kg/h | 75%-80% | 0.37kw | 0.75kw |
The Advantage of Potato Peeler and Washing Machine:
1. The potato peeler is made of high-quality stainless steel 304, which is corrosion-resistant and practical, easy to clean and sanitary, and meets food safety and hygiene standards.
2. Imitation hand-knife for high peeling rate, low noise, repeated use, saving time.
3. Easy to operate, high output, low energy consumption, high efficiency;
4. Fully automatic stem peeling machine, can be connected to potato peeling and cleaning production line for mass production.
Application:
It is applied to stem vegetables such as potatoes, sweet potatoes, and taro. It is suitable for restaurants, unit canteens, catering equipment centers, and processing plants.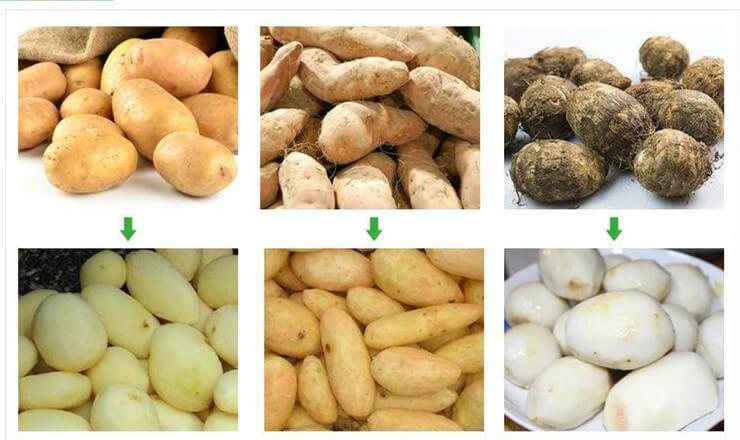 A large number of potatoes can be peeled, and the yield rate is about 75% -80%.​