This is a large-scale wire-slicing and slicing machine, which is suitable for processing plants to process all kinds of root products.
The raw materials can be cut into wires, strips and slices, and the output is large to meet the needs of production customers to cut wave slices and flat slices.
The Parameters of Best Root Vegetable Shredding Machine
Voltage:

220V /380V

Power:

1.5KW

Cutting thickness:

Square shred:2.4x2.4mm
Wave shred :3.2x3.2mm
Flat slice : 1-2.5mm
Wave slice : 2.0-3.5mm
Square wire :4x4mm, 5x5mm, 6x6mm
7x7mm, 8x8mm, 9x9mm
Strip thickness and width can be customized

Material:
304 Stainless Steel
The Feature of Best Root Vegetable Shredding Machine
► Made of stainless steel, integrated design. Heavy-duty structure and durable.
► Completely sealed design, seamless welding, reaching high hygiene standards.
► Large cutting head-equipped with 16 cutting stations, using a wire cutting knife imported from Germany Lutz.
► The drive system and cutting system are completely separated to ensure food safety.
► Offset spiral feeding port to ensure ideal feeding and cutting effect.
Detail of Best Root Vegetable Shredding Machine
Cutting size can be adjusted according to customized knife set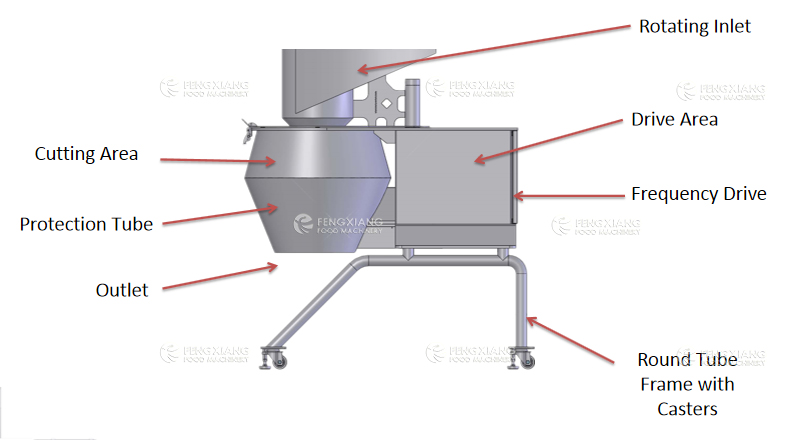 Rotating feed port safety switch to ensure operator safety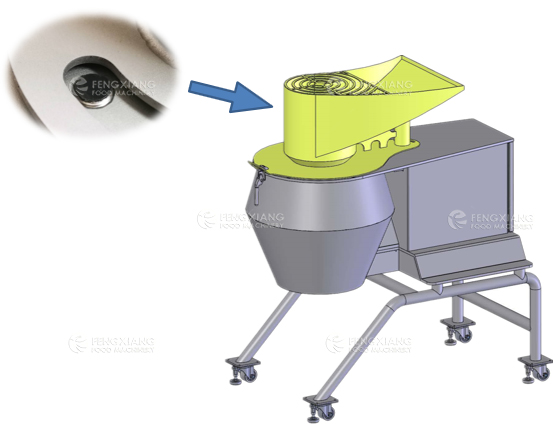 Frequency conversion speed control, adjustable cutting speed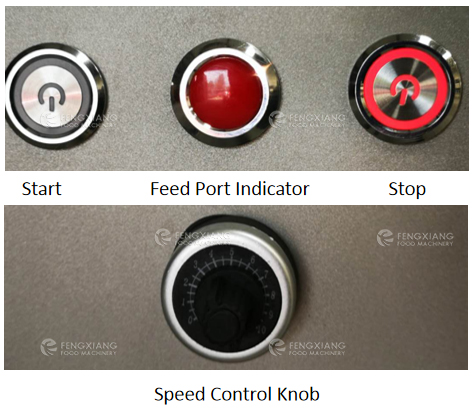 Application of Best Root Vegetable Shredding Machine
It can be used for raw material processing in catering companies and raw material processing in pickle plants. Like shredded potatoes, shredded lettuce, shredded radish, shredded mustard, burdock, etc.Can be adapted to feeding conveyor or manual feeding in food processing factory.