This small-scale potato production line is inexpensive, but it has the advantage of large type equipment and is an ideal machine for the manufacture of potato chips and french fries. The equipment is made of SUS304 stainless steel, fully automatic production, no manual operation, saving a lot of labor costs, suitable for canteens and troops. Group food companies and supermarkets such as catering management, clean food distribution centers, food processing companies, etc.
Process Flow
If you want to build a complete line of potatoes, these machines are essential, as follows:
⇒potato Washing and Peeling
MSTP-80 Washing and Peeling machine
It uses brushes or attrition roller to peel off the deeper skin of vegetables and fruits, and the peeled material's surface is very smooth.
♦ Peeling rate up to 98%.
♦ Washing and peeling at the same time.
⇒ potato chips/french fries Cutting
FC-502 Potato chips and french fries cutting machine
It is made of SUS304 stainless steel and is used for cutting potato into strips and thickness-adjustable pieces/slices.
♦ The cutting surface is smooth and has no damage.
♦ The materials being cut can be further steam, cook or fry.
Or FC-312 Potato chips and french fries cutting machine
It can change three different cutter heads.Cutting Machine For Root Stock Cut the radish,carrot,taro,potato,bamboo shoot.
♦ Cutting blade ultra-thin template arrangement design.
♦ Cutting without edge, comparable to manual knife cutting.
♦ The minimum dicing size is 8mm, the shape is square standard, no waste.
⇒ potato chips/french fries Blanching
WASC blanching machine
Users can choose cold or hot blanching functions according to their needs, as well as customized machines for production.
♦ Water temperature is automatically controlled.
♦ Blanch time can be adjustable.
⇒ potato chips/french fries Dewatering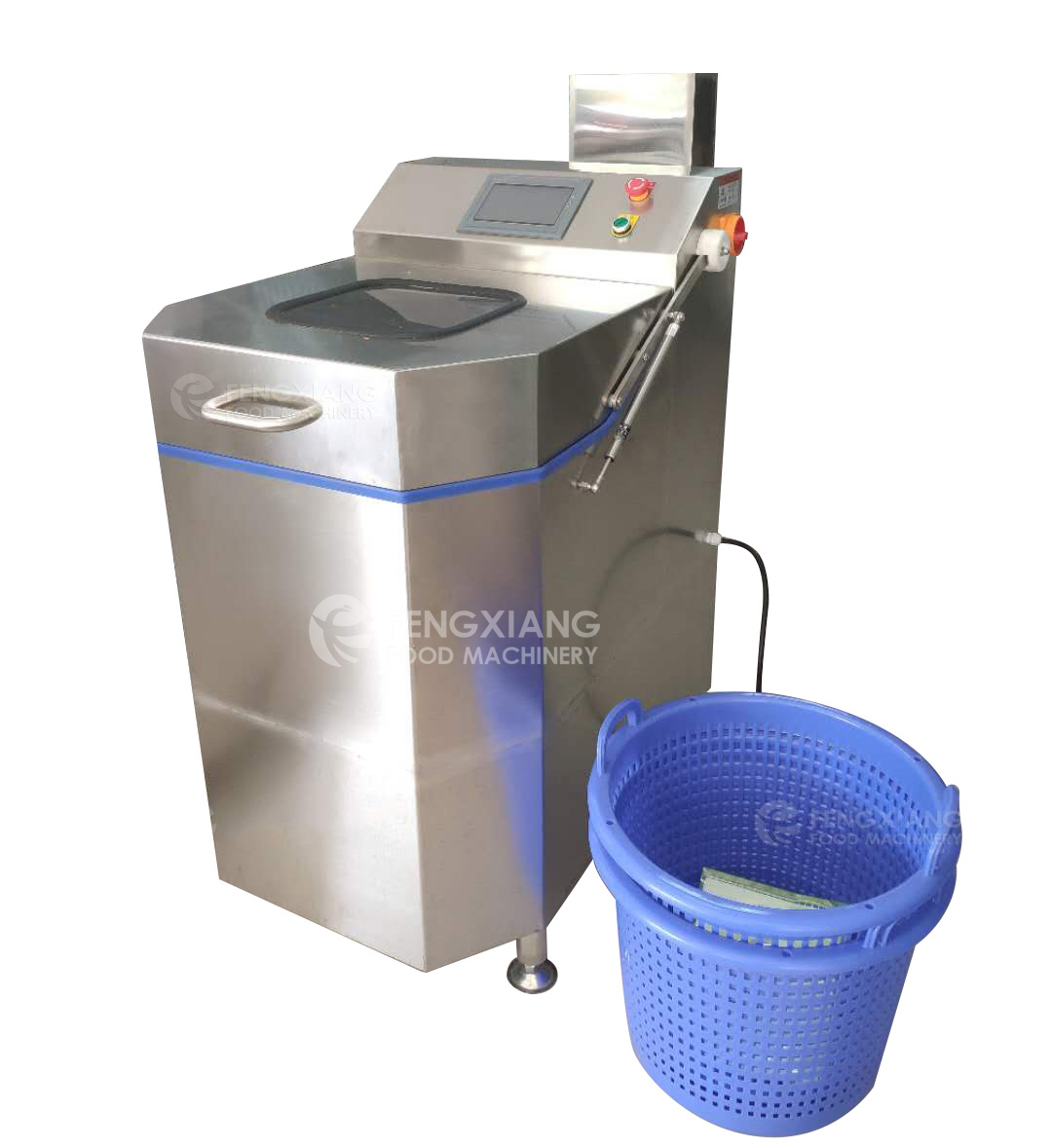 FZHS-15 Dehydrator
Machine body is made of SUS304 sandblasted stainless steel.Comes with PLC control panel, which sets dehydrating time and rotation speed, makes running smooth.
♦ High dewatering rate.
♦ Automatic controlled by a digital cabinet.
.
⇒ potato chips/french fries Frying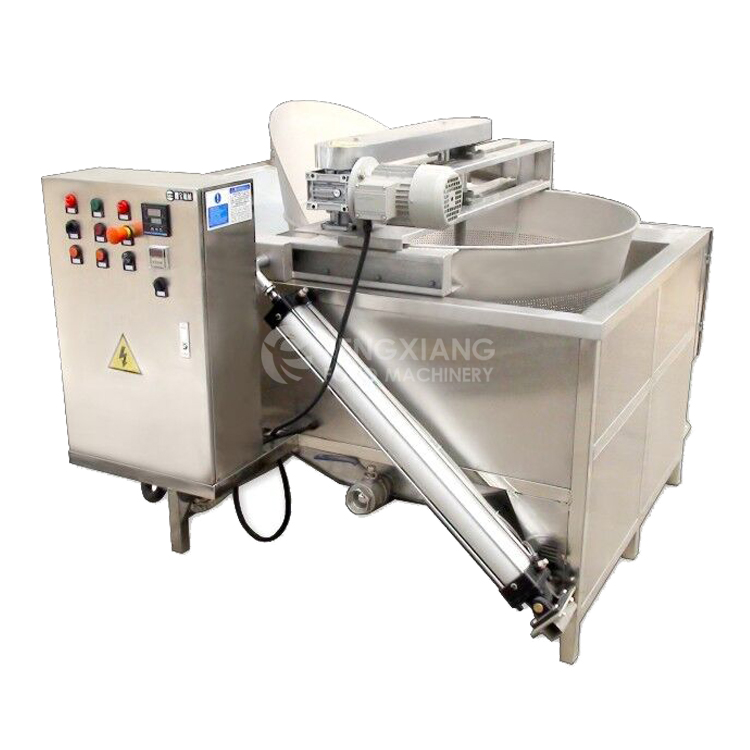 BZ1000 Half Point Automatic Electric Fryer
It can control the temperature of the upper and lower parts of the electronic control device according to the need, effectively alleviate the oxidation range of the frying oil, inhibit the generation of acidic medium, and prolong the production.
♦ Potato enjoy a good taste and luster
♦ Advanced frying machine can save 50% oil.
⇒ potato chips/french fries Flavoring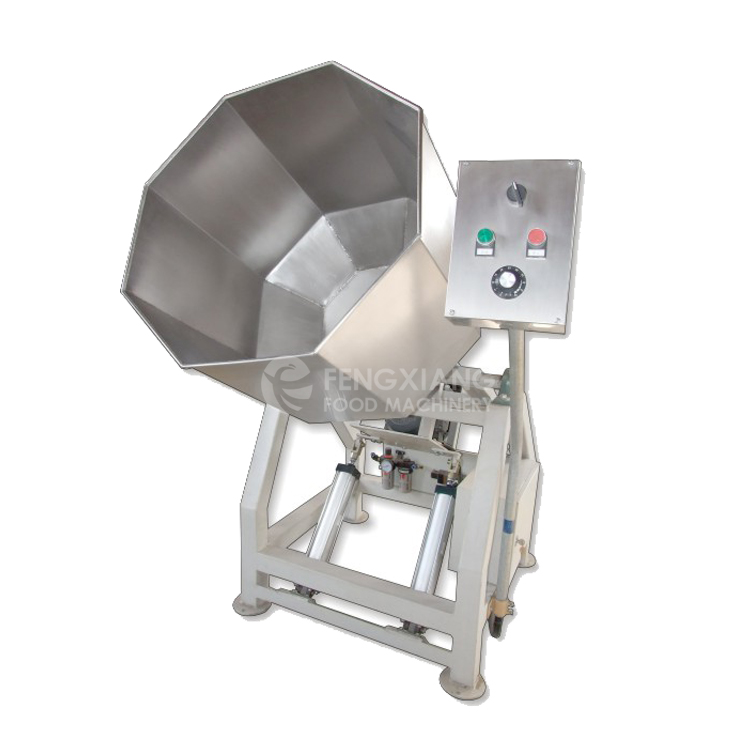 Automatic Vertical Potato Seasoning Machine
The structure of the seasoning machine is simple and practical, and the barrel body is designed with a stainless steel octagonal shape, and the unevenness of the mixing is mixed, and the food material is automatically tilted out from the barrel.
♦ Potato and sauce are mixed evenly.
♦ Low broken rate in seasoning process.
⇒ potato chips/french fries Packing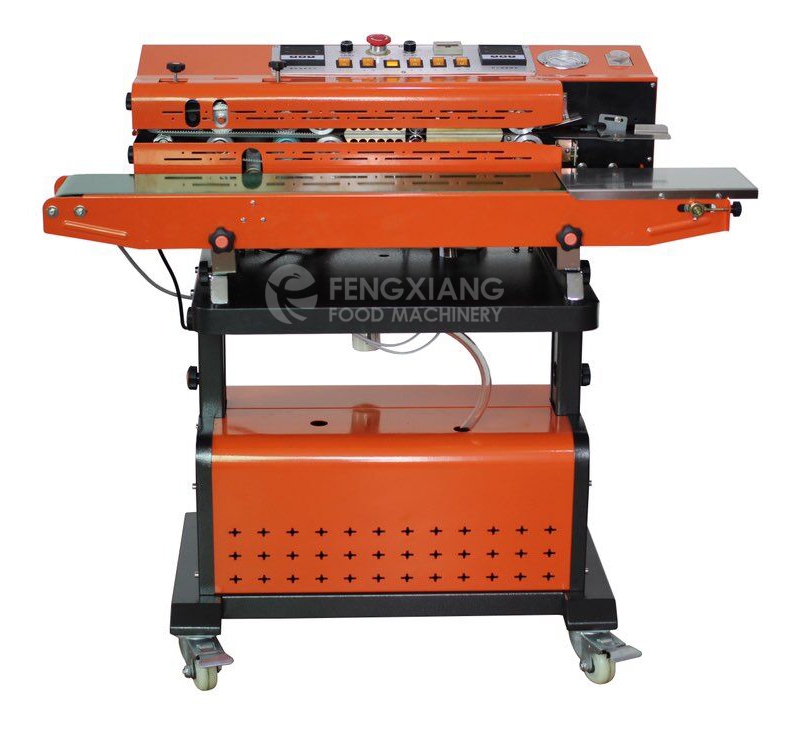 Multifunction Continuous Vacuum/Gas packing machine
The machine is a continuous vacuum pumping machine with two series of packaging functions of vacuum machine and sealing machine, and also adds inflatable function.
♦ Fast packaging, suitable for most foods
♦ Tight sealing saves time and labor.
Model

Parameter

MSTP-80 Washer&Peeler
Size: 660*560*900mm Capacity: 600-800kg/h Power: 1.5hp
FC-502 Potato Cutting Cutter
Size: 1180*780*1080mm Capacity: 200-350kg/h Power: 1.5kw
FC-312 Potato Cutting Cutter
Size: 600*500*900mm Capacity:300-600kg/h Power: 1hp
PT-2000 Blanching Machine
Size: 3600*1000*1300mm Capacity:500-1500kg/h Power: 3.5kw
FZHS-15 Dehydrator
Size: 900*600*900mm Capacity:15KG/batch Power: 1.5KW
BZ1000 Frying Machine
Size:1700*1600*1650mm Oil content:250L
Effective fried area:Φ1000*400mm Thermal power:63-90kw
Temperature control:Ambient temperature ~400 °C adjustable
Vertical seasoning machine
Size:1500*1120*1720mm Capacity:30~50kg/time Power:0.37kw
Vacuum/Gas packing machine
Size:1025*450mm Capacity:30~50kg/time Power:0.88kw
The Requirement of Manufacturing French Fries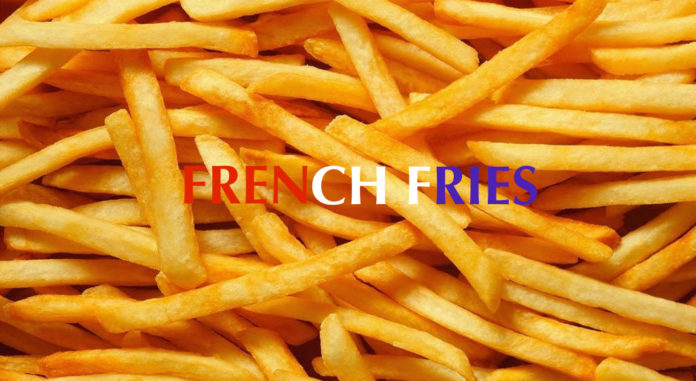 ►Frying time : 8-10 minutes
►Frying temperature : 180℃
►Blanching time : 7-15 minutes
►Blanching temperature : 70℃