Industrial continuous frying production line
The external heating frying line is an automatic fried food production line that uses a gas heater to heat the frying oil, filter impurities, and automatically control the temperature of the frying oil through a temperature control system. The production line is made of high quality 304 stainless steel and has a high output. It is easy to operate, saves labor and effort, and is environmentally friendly. It has won praises from many customers.
Main Parameter:
1 The power supply for this unit is: 380V 50HZ.
2 The heater is equipped with the Italian Baltur imported burner, and the thermal power is 60W big card.
3 fry effective fried area: 5200 * 800 * 150.
4 circulation pump flow: 60m3 / h.
5 storage tank capacity: 2m3; heating power: 7Kw.
Process flow:
The frying line consists of oil storage tanks, hoists, fryers, oil separators and filters, which can be customized according to customer needs:
Melting oil - adding edible oil - oil heating - frying net start - replenishing oil - circulation filtration - heating stop
Product Detail:
Oil storage tank: with heating pipe to heat and keep oil.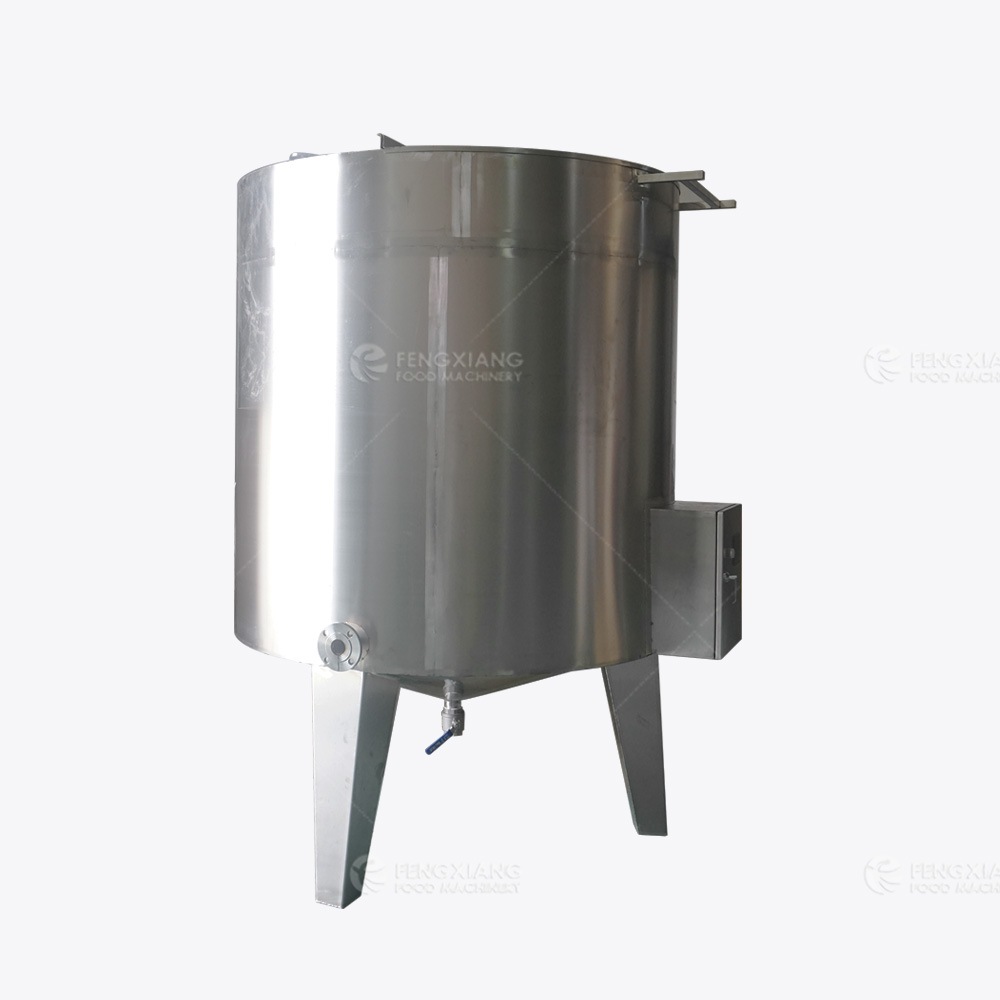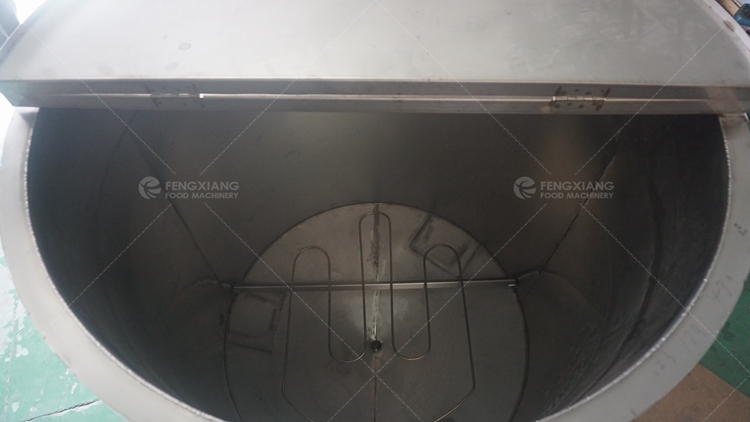 Industrial continuous fryer: The operating frequency and frying time can be set through the control panel.
1. Adopt double mesh belt design, divided into Internet belt and lower belt. The lower mesh belt is the conveyor belt. During the frying process, the upper mesh belt can effectively press the product into the frying oil to ensure the uniformity and consistency of the fried product and improve the product quality.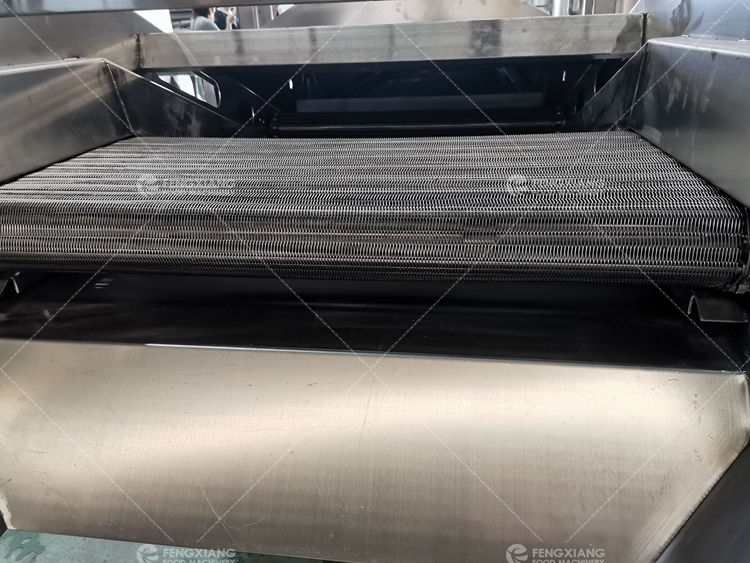 2, the upper part of the fryer has a cover and a smoke exhaust port to ensure a clean and hygienic environment.
3. The fryer has a special lifting system for lifting the explosive body and the mesh belt, and the net belt and the cover can be separately lifted.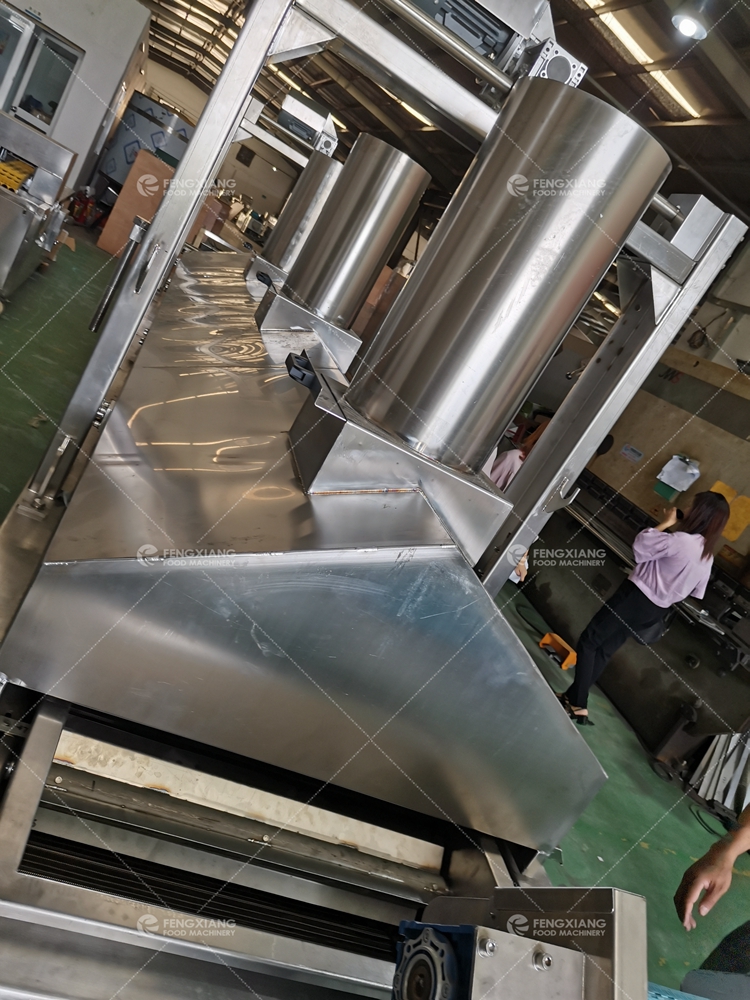 Dynamic filter: Circulate and filter impurities in the oil to keep it clean.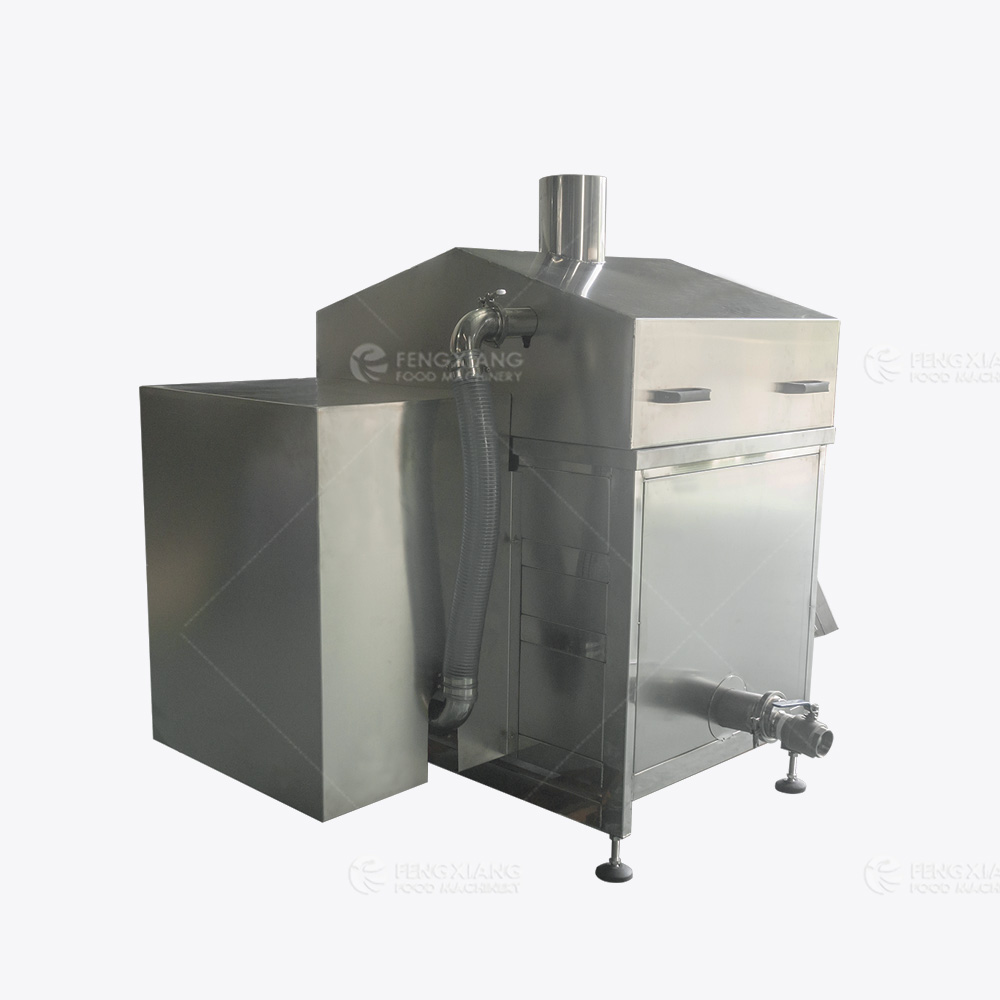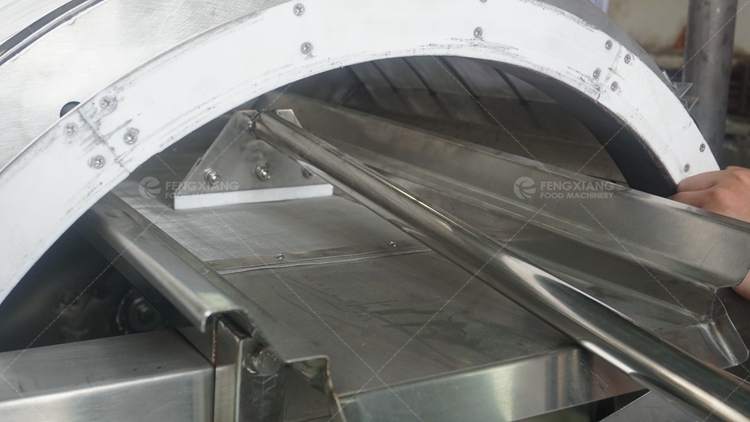 The Advantage of Fried line :
1. One machine is multi-purpose. It is used for automatic control of frying full oil temperature. The temperature can be set arbitrarily between 0-300 degrees. It is suitable for frying foods of various process requirements, making the taste of food more crisp.
2. Fuel saving. The filter discharges the residue from the oil and filters the oil without wasting oil.
3. Control box operation. The conveying speed of the conveyor belt is adjusted according to the difference of the fried food, the heating is fast, and the production efficiency is high.
4. The frying effect is good. The double mesh belt prevents the product from floating and makes the food fry more evenly.
5. Easy to maintain and clean. The mesh belt can be automatically lifted for cleaning, which greatly improves work efficiency and reduces labor intensity.