Vibrating feeder conveyor automatically transports materials from the conveyor belt to the next process through vibration of the motor, and is often linked to the processing production line. This machine is usually made of stainless steel, which is a smooth food-grade metal. Compared with other materials, it is less likely to contaminate edible ingredients and is easy to clean.
Feature of Automatic vibrating feeder conveyor with hopper
1) No dead angle, easy to clean, can be washed with water or compressed air
2) The structure is simple and no material remains during transportation.
3) Convenient operation and maintenance, no transmission parts such as bearings
4) Reach food grade standards
Detail of Automatic vibrating feeder conveyor with hopper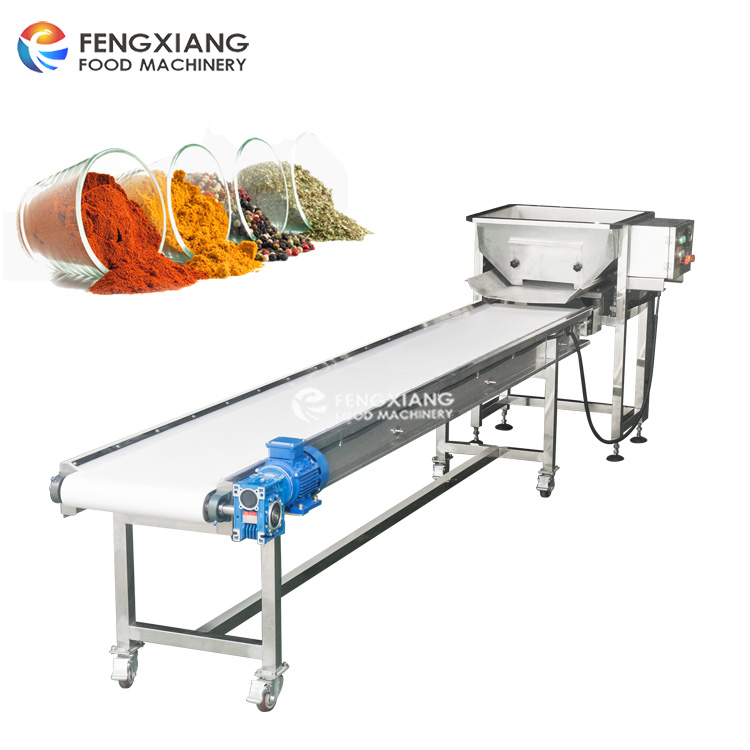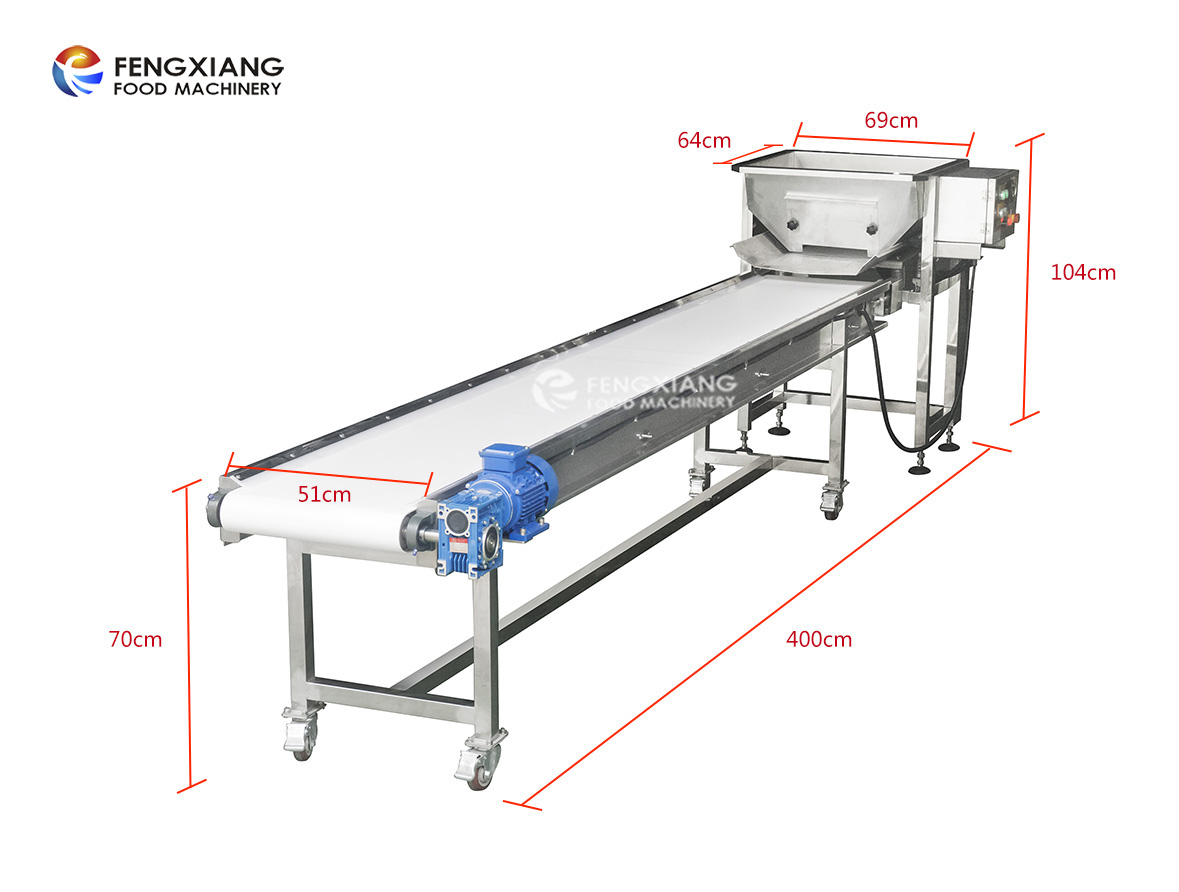 Two vibration motor synchronous rotation caused by the excitation force to make the box vibration,
to promote the material forward to do the jump-type linear motion.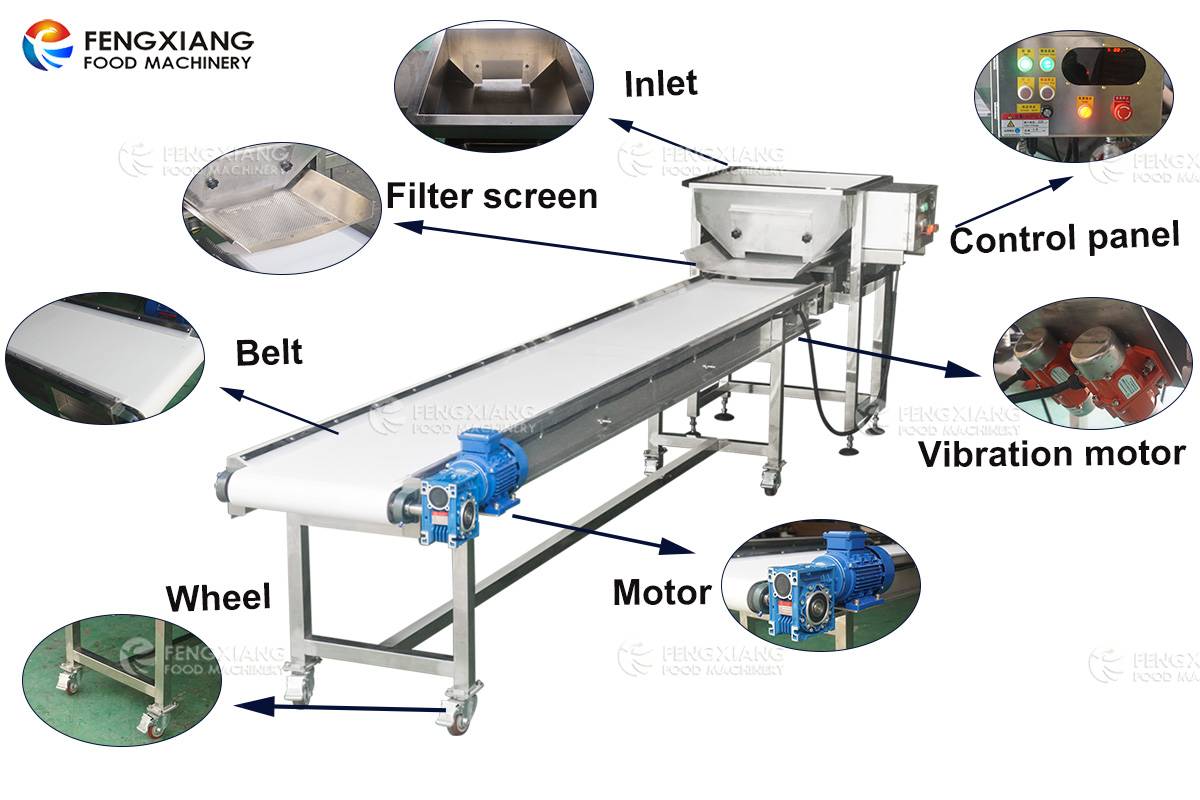 Application of Automatic vibrating feeder conveyor with hopper
Conveyors are used for different applications in the process industry. These applications include agriculture, construction, and food and beverage industries. They transport raw materials such as cement, fertilizer, feed, sugar and meat. This machine is equipped with fine mesh filter screens, and these conveyors cannot convey liquid materials. Instead, they deliver powder, solid food ingredients, and the effect is perfect.